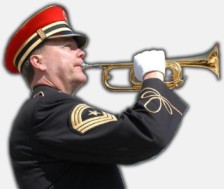 Rest easy, sleep well my brothers.
Know the line was held, your job is done.
Rest easy, sleep well.
Others have taken up where you fell, the line has held.
Peace, peace, and farewell…
The 10 most recent deceased SOA members are shown at the top of the page.
Non-Members who have passed are listed below these.
John "Scotty" Crear, SOA #681, passed away on December 1, 2016.
Thomas Marshall Carlin, SOA #606, passed away on December 1, 2016, at the age of 65.  He was born on July 17, 1951 in San Diego, California to Maurice and Victoria Lauer Carlin.  Thomas was a graduate of Oregon State University. He also held master's degrees in both International Relations and Security Management. He served 27 years in the US Army, retiring with the rank of Colonel. He commanded 5th Group, Special Forces at Ft. Campbell. His special operations career included over 14 years in 1st Special Forces Detachment-D, tours in JSOC and USSOCOM. His civilian career involved several professional positions to include vice president of operations for Emirates Palomar in Abu Dhabi. He enjoyed gardening, fishing and hunting but most of all time with family and friends.  He is survived by his wife of 38 years, Mollie Sue (Burton) Carlin
Lieu Quang Nghia, SOA #66, passed away November 24, 2016.  Having served as the Vietnamese counterpart to COL Isler, Colonel Nghia had a distinguished military career.  In 1955 he graduated from Infantry Officer Training Academy, and until 1968 served in various assignments with the South Vietnamese Airborne Division, culminating as G3 Operations Officer.  After brief duty as Commanding Officer of the Liaison Services Special Operations ARVN, COL Nghia became the CO of the ARVN Rangers in IV Corps.  His final assignment in Vietnam was a Province Chief of Soc Trang Province.  At his US naturalization he assumed the name Dominique Quang Lieu.
Robert (Bob) Burton, SOA #57, passed away peacefully on September 22, 2016 in Santa Barbara; surrounded by loving family and many incredible friends. He was 78.  Bob will always be remembered for his patriotism, razor-sharp wit, love of life, sense of adventure, compassion, generosity and love of animals.  He was born in New York City on August 9, 1938 to Helen and Linwood Burton.  Bob's early life was largely shaped by his two parents, WWII and a patriotic sense of duty. In 1956, Bob relocated to Santa Barbara with his mother and younger siblings.  After serving in the U.S. Marines in the early 60's, Bob returned to Santa Barbara.  Following an unsuccessful bid for Santa Barbara City Council, Bob invested much of his time in his insurance business; until his love for adventure won him over and he decided to pursue his passion for the bail enforcement ("bounty hunting") profession.  During this time, Bob worked tirelessly to change the public perception of Bounty Hunters from "lawless thugs" to disciplined professionals, by establishing the National Association of Bail Enforcement Agents (NABEA). Through this organization, Bob established industry "best practices", professional training and certifications, which elevated the public and media perception of Bail Enforcement Agents worldwide.  Bob's unique blend of quick wit, public presence and ability to communicate across all demographics, led to national and international media engagements. His appearances on 60 minutes, 20/20, Fox News, Larry King, ABC News and many international TV outlets further propelled the Bounty Hunting profession; ultimately paving the way for a new generation of Bounty Hunters and reality TV shows. After establishing himself as the world's foremost authority on Bounty Hunting, Bob transitioned from Bounty Hunting to international child abduction cases until his retirement in 2012.
James (Jim) T. Taylor, SOA #1757, made his final jump into the arms of his Savior on September 12, 2016.  He was 80.  Jim was born July 6, 1936 in Coatesville, PA.  He graduated from Scott High School and Penn State University with a degree in Accounting. He spent 4 years in the US Navy before transferring to the Army.  During his time in the Army, Jim rose through the ranks to E7 while serving with the US Army Special Forces.  He was selected for Officer Candidate School and upon graduation was honored with the distinction of being named the "Leadership Graduate" of his class. During his military career Jim completed 3 tours of duty in Vietnam, two with Special Forces and one with the 173d Airborne Brigade.  His many awards include the Distinguished Service Cross, two Bronze Stars, two Purple Hearts, Meritorious Service Medal, Vietnamese Cross of Gallantry, Senior Parachute Wings, Vietnamese Parachute Wings, and the British Parachute Wings.  Jim retired with the rank of Major, and was inducted into the Army's Infantry Hall of Fame at Fort Benning, Georgia, in 2013.  He held memberships in the Legion of Valor, the 82d Airborne Association, Special Forces Association, Special Operations Association and, his favorite, The Green Beret Lunch Bunch.
Tyler Furbish, SOA #1607, aged 68, passed into eternal life on 20 August, 2016, after a prolonged battle with pancreatic cancer.  A long time and active  member of the SOA, Ty worked on the Bylaws committee, Membership Committee and as SOA Secretary before taking on the duties of Vice President, the position he had at the time of his passing. Ty also served his City of Cocoa, FL as a City Councilman where he was well known for his support of the police and fire departments.  He was instrumental in his city's designation of "Super Hero" parking spaces for veterans and first responders.  In Vietnam Tyler served with the 195th Assault Helicopter Company and continued to maintain close relations with many of his old mates.
Kenneth C. Gardner, Sr., SOA #2381, age 73, of Port Orange, died Tuesday, August 9, 2016. Mr. Gardner was born in Baxley, GA and after high school, Kenny joined the US Army and served for over 20 years. His service included multiple tours in Vietnam, and he was the recipient of the Bronze Star, Purple Heart, Combat Infantryman Badge, Master Parachutist Badge, and numerous other personal and unit awards. He will forever be remembered as the "19 year old Airborne Soldier", that he called himself until the end. After retiring from the military in 1981, Kenneth came to this area, and began working as a letter carrier for the US Postal Service. Mr. Gardner's affiliations reflected his patriotism, as he was a lifetime member and honor guard at the VFW, Post 3282; a member of the Special Forces Association, Chapter 21; and the American Legion, Post 1590, in Port Orange. Survivors include three daughters, Marion Gardner (Donald Clark) of Port Orange, Kenly (James) Zanakos of Port Orange, and Gwendolyn (Joe) Voorhees of Orlando; two sons, Kenneth C. (Cathy) Gardner, Jr. of Falls Church, Virginia and Joseph Vernon Gardner of Port Orange; ten grandchildren, Albert, Nick, Christina, Joshua, Blake, Mari, Brayden, Emi, Brynn, and Jake; one great-grandchild, Faith; and two brothers, Joseph (Joann) Gardner of Flagler Beach and Butch (Janet) Gardner of Port Orange. He is preceded in death by his wife of 44 years, Hildegard; and son, John Dale Gardner.
Cecil E. Carle, SOA #1685, passed away on Sunday, July 17, 2016. Cecil was a resident of Demopolis, Alabama at the time of his passing. He was married to Judi Hannah Carle.
Allen R. Bodkin, SOA #996, 75, of Iberia, passed away on Friday, July 15, 2016, at Lake Regional Health System in Osage Beach. He was born in Maquoketa, Iowa on January 30, 1941, son of the late Ralph Bodkin and Audrey LaVonne Clark. On December 23, 1967, in Louiseberg, PA, Allen married Pauline Melinz, who survives at the home. Allen was a Vietnam Veteran who served as Sergeant First Class in the United States Army for 20 years. During his time in service he was stationed in Korea and Germany where he was part of the Special Forces Green Beret as a paratrooper and was awarded a Bronze Star. After his military career he worked for Missouri Department of Natural Resources and later for Missouri Department of Corrections. He was a life member of the Elks at Lake Ozark, life member of the Crocker VFW, St. Robert American Legion, S.O.A, and the Legion Riders. Allen attended St. Cornelius Catholic Church in Crocker. In addition to his loving wife, Pauline, he is also survived by three daughters, Jacquie Crosthwait and husband David of Iberia, Trish Whittle of Osage Beach, and Rhonda Perryman and husband Bruce of Springfield; nine grandchildren, Ashlei Williams, Savannah Boyd and husband Mike, Caitlyn Wilcox and husband Kenny, Alex Smith, Brittany Whittle, Kyle Whittle, Mark Crosthwait and wife Alisha, Kay Crosthwait, and Kristin Crosthwait; 11 great-grandchildren, Christopher, Isaac, Elijah, Jackson, Destini, Brooklyn, Madison, Alivia, Damion, Brandon, and Accaila; two sisters, Judy Koontz and Donna Koontz both of Iowa; two nephews, Brent Bodkin and Jake Bodkin of Iowa; and one niece, Brenda Bodkin of Iowa; two cousins, Dick Mosher & Marvin Heister; and numerous relatives and friends.  He was preceded in death by his parents, step-father, Al, and two brothers, Jerry and Dennis Bodkin.
Richard M. "Dick" Crawford, SOA #2596, ran his last cross-border operation on 3 July 2016. He passed away after years of fighting at the age of 75.  Dick is survived by his sister in Florida and his beloved dogs Ushi and Bella.  Richard spent his last years passionately working to recover lost and missing Special Forces medals and awards for his brothers.   He gained more awareness than any single person in US history for a single unit by recovering over 50 Valor Medals and Awards for his brothers of MACV-SOG including a DSC.  He worked relentlessly knowing he had little time left, and dedicated his few remaining years to this cause.