SPECIAL OPERATIONS ASSOCIATION MEMBERSHIP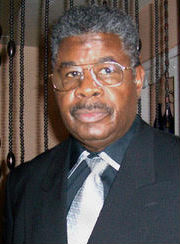 Felix "Pete" Peterson
Membership Committee Chairman
What can be paid online?
1. Annual Dues, which is $30.00 dollars, if paid before January 31 of each year.
2. Annual Dues, which is $35.00 dollars, if paid after January 31 of each year.
3. Life Membership Payment.
a. Please refer to membership application document, from the web, as amounts owed.
b. Alternatively, contact the SOA Membership Chairman, Felix Peterson for an amount owed.
4. Past annual dues, contact the Membership Chairman, Felix Peterson for the amount owed.
5. Membership replacement cards can be ordered on the dues payment page:
Life membership Replacement cards are $20.
Annual membership cards are $10.
Important detail:
1. Once you hit the Pay Dues button, you will be directed into the payment page.
2. You will be asked to input the dollar amount you want to pay, enter numbers as follows; 30.00- note no dollar signs.
3. Enter the security code just as it appears; this protects your transactions and sends you to the payment page.
4. Once on the payment page fill out the required information.
a. CUSTOMER ID: Please enter your member number, 0000-GL, etc.
b. Complete all entries.
c. Click on submit, and your payment will be processed.
d. You will be able to print a copy of your transaction for your records. Your credit card will be processed, and a copy of your payment will be sent to the membership Chairman.
5. NO CREDIT INFORMATION WILL BE SENT TO ANYONE BUT THE BANK.
Special Operations Association (SOA) On-Line Membership Renewal
The Special Operations Association Board of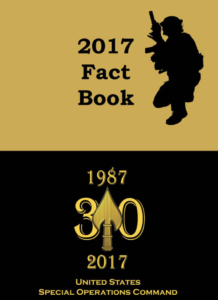 Directors is pleased to provide online dues payments for our membership. First, some important facts about this value-added program, all transactions are done on a secure network connection, provided by our selected vendor and Wells Fargo Bank. Your credit card information or checking account information is not retained by the SOA as this program is managed by Wells Fargo and authorize.net. The intent here is to provide a safe and convenient method for members to pay their dues. The benefit for the SOA is significant, payment goes directly to our bank, little or no paperwork; the process automated, and with tractable deposit of dues payments.
Be sure to read the information below and click the button when finished to pay dues.
Special Operations Association (SOA) Membership Requirements
MEMBERSHIP REQUIREMENTS:
Individual requirements for different membership levels. PDF File: Membership Requirements
AUTHORIZED UNITS:
List of the present authorized units eligible for membership in the SOA:
Special Operations Association (SOA) Membership Applications
SOA Membership Applications are available for download or can be processed online using either of the buttons below.
---
You can contact the Membership Chairman by email below.
Note:

If you need to reinstate your membership, you

MUST contact the Membership Chairman first

. Use the form below and put "Reinstate Membership" in the subject line field below.
Contact the Membership Chairman
Felix Peterson
112 NE Dunlop St
Lawton, OK 73507-1441
580-248-0837
cell 580-504-2703